Home

Website Updated October 25th, 2015
.
10-25-2015 – The current "Blue Star Transmission" is
************
10-8-2015 – Important time sensitive material
.

"An important aspect of Understanding MOON"
September 27th, Earth Star date 2015
Question – Tell me about this orange big moon that we are going to be looking at tonight. What is this about in terms of the spiritual and behind the seen side. I wanted to be ready for it. Is there something that I should be paying attention to? Is this a good time to try and manifest things into our lives?
Celest and David's response – This moon is also called "the Harvest Moon." The key term there is "HARVEST!" The magnetics of this moon are intensely strong and will affect all people, animals and land, waterways etc. in one manner or another. She is a powerful influence on the Spiritual life yet she also impacts on dark energies and unbalanced people. She causes them to expose themselves more for others to see who or what those dark people really are. Think of her as your big sister, ALL of you. She will be so close to the Earth that you may feel you can just reach out and touch her. If you all write a list for yourselves of what you want to achieve with her help, she will definitely see and be aware of you just as she is with all of us. Spiritually, she will help enhance your inner strengths. Moon is sadly overlooked by people who still believe the old "blood moon" myths. No, she is not a harbinger of doom, she is a bringer of just cause and an enactor of great changes. Think carefully about all that you each really want in life AND how you can give back to life for all that life gives to you. Remember too as we said she is the HARVEST MOON as well. Do not be surprised if you or maybe all of you experience different feelings and emotions as you speak with her tonight and KNOW that we ourselves will be standing with you all as well. Yes work on the manifestation as well. Remember, be LIMITLESS. BE Spatialness. This is about reaping and sowing during Harvest TIME.
If you happen to miss out on the actual "linear" timing of the eclipse remember you have the ability to visualize that time and place yourself within that imaging and then you too can take part in this wondrously gifted event of gridline intersections intertwining with destiny. In other words, you can go back and re-visit this imaging any time you want.
**********
The August 2015 online "Walk-In Summit" has concluded and the response was wonderful. We thank everyone for participating and we will keep you updated when the next Summit will take place. Meanwhile feel free to revisit the information anytime you would like as all of these Summits and their contents will be a permanent part of this website.
You may submit your questions for the next Summit by emailing us at
Please put the word "Summit" in your email subject line.
Access the Summit(s) by going to
***

Book 7 of "The God Book" series
"Winter People who Ride the Wind"
To find out more and to read some "Saga" excerpts go to
************
The current "Masters Message" is
********
All the previous Blue Star Transmissions are in his books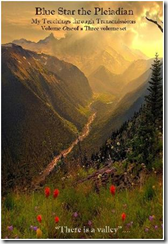 Please Note:
The Blue Star Transmissions began December 12th1997.
All Blue Star Transmissions written prior to the ones currently posted on this website are available in the Blue Star books.
.
The Online Summit has concluded and we feel a great success. All of this information will be available for people to visit/revisit as they feel the need. If you have any questions you would like to submit for the next Summit please email them to us at earthstar@awakenedhearts.com
********

*****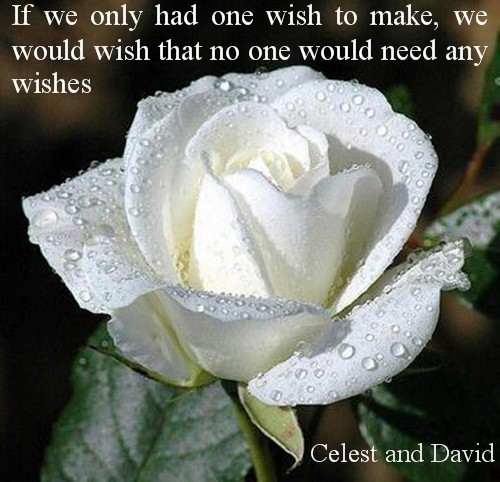 .
9-18-14 A Special Notice
Project PUSH has been an incredible success every time it has been performed. Each time individuals perform PUSH on their own for whatever reason, we have been told that their successes have been magnificent even if the PUSHers don't know this.
"God… there is a time to hold a person by the hand, to walk them through the gate and then the time to say… now go and do it on your own. Take what you have learned and continue keeping the momentum going. Over the next 6 to 12 months I will be calling upon the collective who will come to together to do a collective PUSH. I will have Celest and David post the information when and as the need arises. For now, do what you do, what you have learned to do and make a difference by being the difference during this crucial Autumn Equinox."
All pushers, now is the time for each of you do it on your own. You can gather in groups, use social media contacts, connect with friends or simply do so by yourself. Nothing can stop you. Nothing will mitigate, nothing will lessen your success. We are going to spiritually continue to do our own PUSHes when we feel the need to do so. JOURNEY WELL!!!
.
6-25-14 Blue Star Transmissions – Special Edition
************

~~~~~
Thank you Blue Star for constantly keeping us alert and awake with your transmissions.
Thank you Masters for lighting our way.
Thank you Celest and David for being the anchor that holds us all together with your websites and books.
Most of all, thank you God for being.
 Sending love and peace to you all !
Ron

.
The Blue Star Transmissions began December 12th1997.
All new postings to our websites are listed on "Update Notices"
.