Home

Website Updated December 30th, 2016

Teachings and Transmissions of Blue Star the Pleiadian
through his daughter Celestial Blue Star 
****
We are calling for ALL Good Souls to Unite NOW and pass this message along. You WILL know who to.
Now is the time for all Good Souls to give other Good Souls who are not awakening a swift kick in the butt and tell them "shake it off and wake up, and get yourself in gear BEFORE New Years."
(Received 12-30-16 from those who walk amongst you.)
******
Here we are about ready to merge into a brand new year, linearly speaking, and we wish for each and everyone the merriest of times and unlimited blessings of the  Spirit of Christmas for all good Souls. This year has certainly been filled with surprises and with hardships for many. So each day we ask you to overfill your hearts with love and best wishes for all. Know that you are all in our hearts and in our minds and above all know that you are not alone in your Earth Star Walk.
Salude and may you always walk in joy, Celestial and David
****
~Guess who's coming to dinner New Years Eve 2017~
to find out more read Blue Stars Transmission
.
12-25-2016 The current "Blue Star Transmission" is
.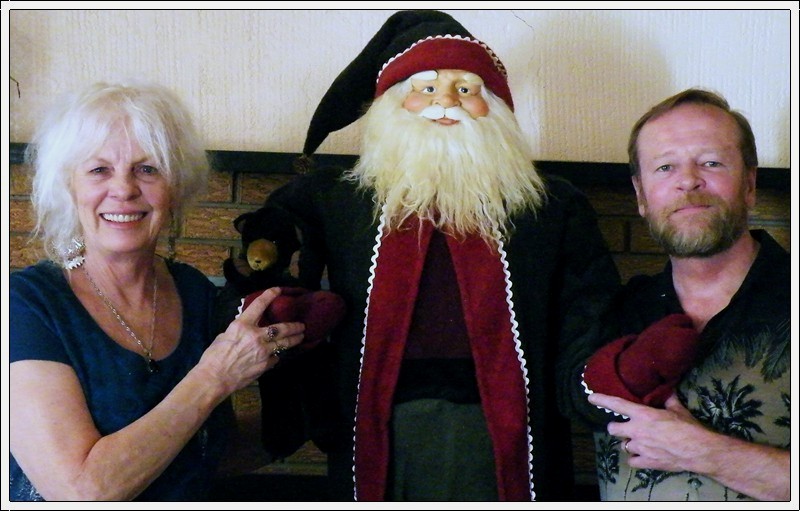 .
SPECIAL – SPECIAL – EXTRAORDINARY – an EXCEPTIONAL – SPECIAL NOTICE!!
There is a hush going on all over this world and echoing throughout all the Universes. So if you are feeling Great Anticipation or a tingling sensation the likes of which you have never before felt… There IS a Reason.
AN EVENT is about to occur.
DETAILS WILL BE REVEALED on December 24th when we post Blue Star's upcoming "BLUE STAR TRANSMISSION" and we encourage everyone to read all about it AS IT IS TIME SENSITIVE MATERIAL.
We also recommend you tell everyone you know to also read all about this. This IS "ONE" of the times we have all been waiting for. So mark it on your calendars, write it on post-its or scribble it on the back of your hand or on your foreheads so you will be reminded each time you look in a mirror… so you don't forget to check back.
WE are SO excited, and you will be too.
****
was updated on 12-14-2016
****
***
10-25-2016 The "Blue Star Transmission" was
****
8-25 The previous "Blue Star Transmission" was
***
6-25 The Previous Blue Star Transmission was
***
Note from Celest;
The people who are part of the Gatherings are people who are learning they can be in contact with others all over the world. It is not about myself or David, it is about them coming together as the Advocates they are and sharing ideas, experiences and inspirations and forming an unbreakable bond with one another while strengthening the Collective Consciousness through their thoughts, deeds and actions. We were on a conference call with one group a couple of weeks ago and it is wonderful to see the changes in the people.
The Gatherings Bulletin Board was updated 10-28
 Please click on the tab at the top of the "Awakenedhearts" website to find;
"The Gatherings" Bulletin Board
****
 
Please Note:
The Blue Star Transmissions began December 12th 1997.
All Blue Star Transmissions written prior to the ones currently posted on this website are available in the Blue Star books.
****
6-17-2016
In case any of you have been too busy to notice, The Mother Ship is back and is sending out/ issuing her "musical" clarion call to all of us once again. No, that droning noise or overture music in your ears is not a wax buildup! Have fun and wave and send them your hello's and salutations.
Blue Star the Pleiadian wishes us to remind each of you:
"There is a valley where the Spiritual stands on one side and the Religious stands on the other side. In the middle walks the Creator and the Creation. In time, ALL shall be as ONE. I shall meet you there."
*******
4-21-2016
~ We need your help ~
Greetings everyone. We need your help once again. Our website hosting company has recently upgraded the programming to our sites as they do on occasion, only this time they managed to lose all our contacts in our email address books. These would be everyone who we have contact periodically as well as those who we contact on a regular basis. This also includes those of you who have signed up to be on our "private" "New Book Notification List" as well as those who wished to be contacted about upcoming "Walk-In and Starseed Summit's." In other words, everyone who has ever had contact with us.
Can you please send us an email with your current contact information? Send this to:
We will be setting up an email account on "Gmail" which we will be using in the future to contact each of you about upcoming events, new books, Summits and any other pertinent information we feel you may be desirous of knowing.
We thank you in advance and we are sorry for any inconvenience. If you would like to give us an update on yourself we would love to hear from each of you. Salude, David and Celest
******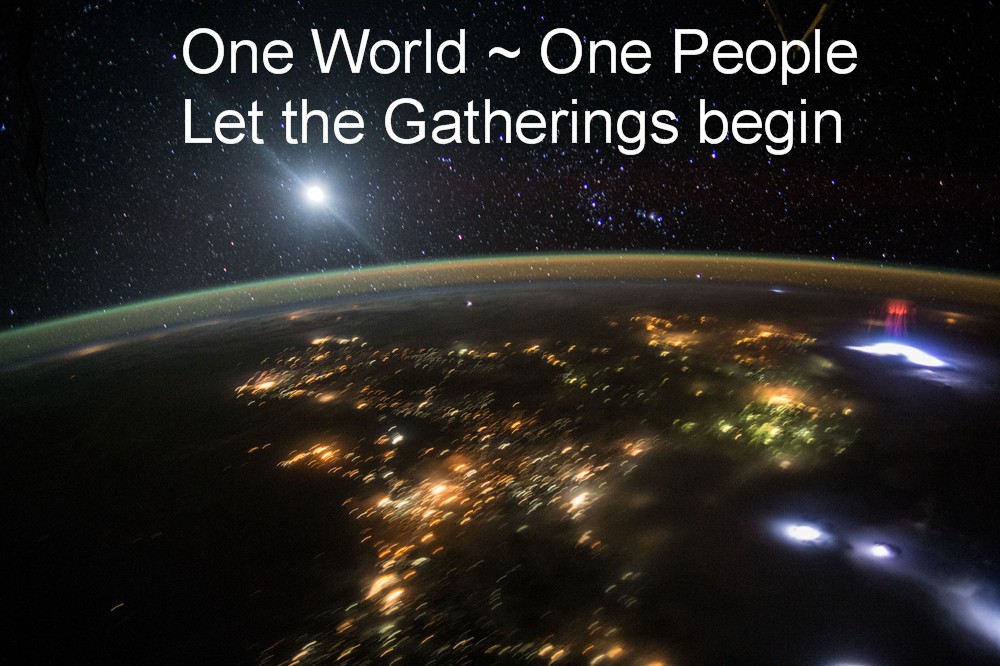 ***
***
and
and
2-27-2016
and
1-25-2016 ~Let the Gatherings Begin ~
****
Previous Blue Star Transmission is
************
********
All of Blue Stars prior Transmissions not posted on this website are in his three books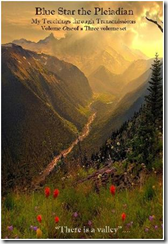 Please Note:
The Blue Star Transmissions began December 12th1997.
All Blue Star Transmissions written prior to the ones currently posted on this website are available in the Blue Star books.
.
You may submit your questions for the next Online Walk-In and Starseed Summit by emailing us atearthstar@awakenedhearts.com
Please put the word "Summit" in your email subject line.
Access the Summit(s) by going to
***

Book 7 of "The God Book" series
"Winter People who Ride the Wind"
To find out more and to read some "Saga" excerpts go to
************
The current "Masters Message" is
Please Note:
The Blue Star Transmissions began December 12th1997.
All Blue Star Transmissions written prior to the ones currently posted on this website are available in the Blue Star books.
********

*****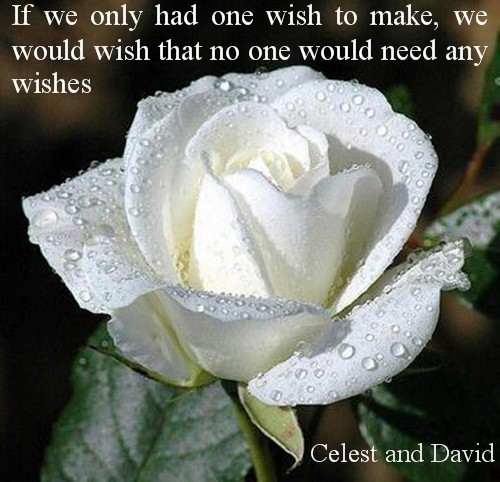 .
9-18-14 A Special Notice
Project PUSH has been an incredible success every time it has been performed. Each time individuals perform PUSH on their own for whatever reason, we have been told that their successes have been magnificent even if the PUSHers don't know this.
"God… there is a time to hold a person by the hand, to walk them through the gate and then the time to say… now go and do it on your own. Take what you have learned and continue keeping the momentum going. Over the next 6 to 12 months I will be calling upon the collective who will come to together to do a collective PUSH. I will have Celest and David post the information when and as the need arises. For now, do what you do, what you have learned to do and make a difference by being the difference during this crucial Autumn Equinox."
All pushers, now is the time for each of you do it on your own. You can gather in groups, use social media contacts, connect with friends or simply do so by yourself. Nothing can stop you. Nothing will mitigate, nothing will lessen your success. We are going to spiritually continue to do our own PUSHes when we feel the need to do so. JOURNEY WELL!!!
.
6-25-14 Blue Star Transmissions – Special Edition
************

~~~~~
Thank you Blue Star for constantly keeping us alert and awake with your transmissions.
Thank you Masters for lighting our way.
Thank you Celest and David for being the anchor that holds us all together with your websites and books.
Most of all, thank you God for being.
 Sending love and peace to you all !
Ron

.
The Blue Star Transmissions began December 12th1997.
All new postings to our websites are listed on "Update Notices"
.